Physical Therapy & Neck / Cervical Pain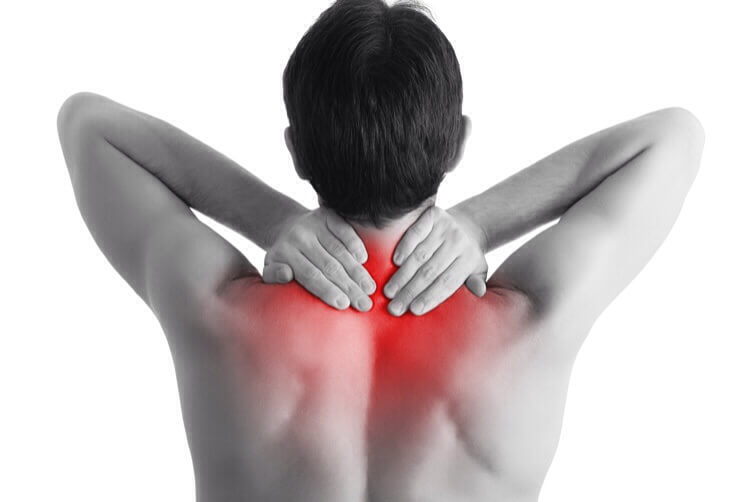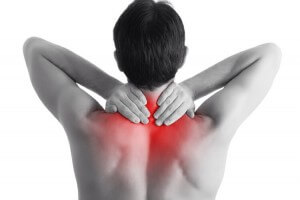 One's neck, or cervical spine, is composed of multiple vertebrae that begin in the upper torso and end at the base of the head/skull. These vertebrae and the supporting ligaments, tendons, and muscles provide stability to the spine. Because the neck is less protected than the rest of the spine, it is more vulnerable to injury and disorders that cause pain and restrict motion.
What Causes Neck Pain?
Most neck pain can be attributed to overuse injuries, accidents, and diseases such as rheumatoid arthritis, herniation, strains, and specific facet disorders. For many people, neck pain is a temporary condition that reduces and often disappears with time. Others need medical diagnosis and treatment to relieve their symptoms.
You are most at risk for neck pain if you:
Have had a past neck injury
Have overuse injuries which trigger muscle strains (e.g. individuals in sedentary jobs with poor posture)
Suffer from osteoarthritis of the neck joints
Are diagnosed with whiplash due to an auto accident
Have nerve compression disorders
Common Neck Conditions
It's tough to 'live every day' with a painful and limiting neck issue.  We're here, highly skilled and will develop a customized treatment plan to relieve your neck pain and restore mobility. The most common neck injuries that are effectively treated with physical therapy are:
Abnormalities in the Bones or Joints
Trauma
Poor Posture
Degenerative Disc Disease
Inflammatory Diseases (e.g. Spinal Stenosis/Arthritis)
Muscle Strains
Treatment Options
LIVE EVERY DAY treats patients using evidence-based treatment techniques that speed recovery time while reducing the risk of recurrence of neck pain:
Manual therapy to decrease pain, increase range of motion, and improve function
Therapeutic exercises to strengthen neck and shoulder muscles that will decrease stress to the neck and improve postural control.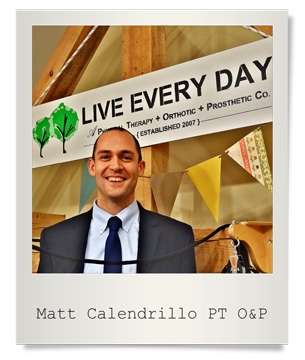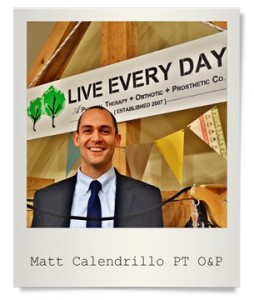 Matt Calendrillo PT, BOCOP
Doctorate of Physical Therapy, Board Certified Orthotist/Prosthetist, founder
LIVE EVERY DAY
A Physical Therapy, Orthotics, Prosthetics Co.
138 Hopmeadow St.
Simsbury, CT 06089
liveeveryday.org
A full complement of private outpatient services with clinical excellence in orthopedics & neuromuscular re-education throughout the entire age spectrum. Our care is uncompromised. Our results surround a patient-first model: always one-to-one treatments with personalized goals, and a full systematic approach.
Meta-tags: Neck Pain, Difficulty turning head, pain radiating down arm, Rehabilitation, Knee Replacement, Hip Replacement, Rehab after Surgery, Gait Training, Ankle Sprain, Physical Therapy, Simsbury, CT, Connecticut, Ankle Brace, AFO, Partial foot amputation, Matt Calendrillo, Calendrillo, LIVE EVERY DAY, Orthotics, Prosthetics