Look what we found. . .
the growth of a physical therapy co. . . .
Anthony & I are often heard telling a patient or a friend of the office, the story, the dream of LIVE EVERY DAY and how it was borne upon a hike in the Adirondacks.  In telling the story I'm brought immediately back to that point in time; our eyes were big and skills were novice.  One value that hasn't changed is our focus on patient first care: this is primary to LIVE EVERY DAY and comes in front of everything else.
One thing that has changed during the evolution of LIVE EVERY DAY from theory to reality over the past 7+ years has been the logo.  Enjoy this walk through memory lane.


2006 – 07 This is how it started, a young playful look and a looooooong tag line.  We knew from the very beginning to best help people 'live every day' we needed to bring our skills of rehabilitation to the table, this was a stepping stone – ps: why else did we change it?…it looks like we're a company selling crayons.

2008 Shortly after, the trees were borne.  They signify us; 2 brothers, connecting to things bigger than us, connecting us to a special place were we spent many a summer in the Adirondacks, and even more, of the hike where LIVE EVERY DAY was harnessed.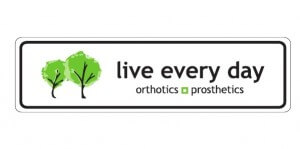 2009 The trees evolved, our skills identified.


Summer 2012 The logo we all know & love.  Physical Therapy being our showcase, Simsbury being our Flagship location.  Thanks for joining us down history lane.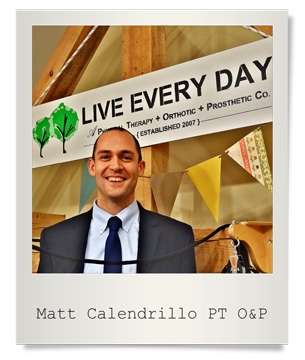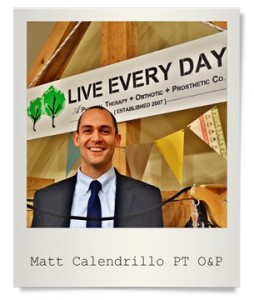 Matt Calendrillo PT, BOCOP
Doctorate of Physical Therapy, Board Certified Orthotist/Prosthetist, founder
LIVE EVERY DAY
A Physical Therapy, Orthotics, Prosthetics Co.
138 Hopmeadow St.
Simsbury, CT 06089
liveeveryday.org
A full complement of private outpatient services with clinical excellence in orthopedics & neuromuscular re-education throughout the entire age spectrum. Our care is uncompromised. Our results surround a patient-first model: always one-to-one treatments with personalized goals, and a full systematic approach.
Meta-tags: Rehabilitation, Physical Therapy, Orthotics, Prosthetics, Simsbury, Suffield, CT, Connecticut