A Better Understanding of Low Back Pain – LIVE EVERY DAY Approach

The low back, or lumbar region, includes an intricate system of bones (vertebrae), intervertebral discs, nerves, ligaments, muscles and joints which work together to support the weight of the upper body.
What Causes Low Back Pain?
Age-related changes in bone strength, muscular tone and elasticity and the disc structure leave the low back susceptible to injury. Pain can occur due to a sprain or strain of a muscle or ligament or pressure on the spinal nerves caused by a disc rupture or bulge. While most low back pain is due to injury or trauma, pain may also be caused by conditions such as arthritis, disc disease and osteoporosis.
You are most at risk for low back pain if you:
Are between the ages of 30 and 50
Have had a prior back injury
Lead a sedentary lifestyle
Smoke
Are overweight
Have poor posture
Are pregnant
Common Low Back Conditions
LIVE EVERY DAY and our caring Physical Therapists will develop a customized treatment plan to relieve your low back pain and restore mobility. The most
common low back injuries that are effectively treated with physical therapy are:
Disc Bulge/Herniation/Deterioration
Sciatica
Osteoarthritis
Spinal Stenosis
Spondylitis/Spondylolisthesis
Sacroiliac Joint Dysfunction
Treatment Options
LIVE EVERY DAY's team of PTs treat patients using evidence-based treatment techniques that speed recovery time while reducing the risk of recurrence of pain in your low back.
Manual therapy to decrease pain, increase range of motion, and improve function
Therapeutic exercises to strengthen back and trunk muscles that will improve functional movement patterns
Functional exercises that are tailored to your activity level
Self-management education to reduce chance of recurrence. Different diagnoses require different sets of skills. From Mulligan to Mckenzie techniques we do it all.
Common Low Back Surgeries
Some low back conditions do not respond to physical therapy alone. In these instances, surgery is required and physical therapy is a follow-up treatment strategy. The most common surgeries are:
Discectomy
Spinal Fusion
Laminectomy
Below is a great link for an advanced understanding for the causative reasons for mechanical LBP.
http://articlewaste.com/common-causes-lower-back-pain/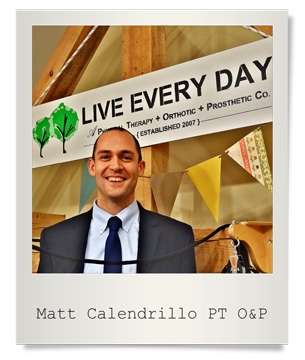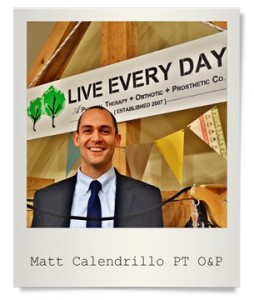 Matt Calendrillo PT, BOCOP
Doctorate of Physical Therapy, Board Certified Orthotist/Prosthetist, founder
LIVE EVERY DAY
A Physical Therapy, Orthotics, Prosthetics Co.
138 Hopmeadow St.
Simsbury, CT 06089
liveeveryday.org
A full complement of private outpatient services with clinical excellence in orthopedics & neuromuscular re-education throughout the entire age spectrum. Our care is uncompromised. Our results surround a patient-first model: always one-to-one treatments with personalized goals, and a full systematic approach.
Meta-tags: Rehabilitation, Knee Replacement, Hip Replacement, Rehab after Surgery, Gait Training, Ankle Sprain, Physical Therapy, Simsbury, CT, Connecticut, Ankle Brace, AFO, Partial foot amputation, Matt Calendrillo, Calendrillo, LIVE EVERY DAY, Orthotics, Prosthetics, Cervical pain, Low Back Pain, common injuries, back braces, back orthosis, Simsbury, Suffield, PT, PTs,